REGIONAL PATHOLOGY SERVICES
NEWS
Thanksgiving Day Courier Service
Thanksgiving Day, observed Thursday November 27th, is a U.S. National Holiday. No specimen pickups or deliveries will be made on November 27th by couriers or FedEx. If a courier is needed for the Omaha or surrounding area, please contact Capital Express @ 402-592-9062. Outside areas, please contact OnTrac @ 800-736-8310. Normal courier routines will continue on Friday, November 28th.
Due to the current outbreak of Ebola Virus in West Africa, Regional Pathology Services would like to remind our clients not to send RPS specimens for testing on patients suspected of having viral hemorrhagic fever (VHF). Please contact the Nebraska State Department of Epidemiology (402-471-0550) or your local Health Department representative for further information on case identification, testing and management of suspected cases.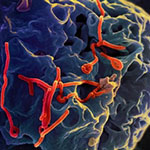 Please refer to the CDC's website for specific instructions on specimen collection and handling in suspected cases.
http://www.cdc.gov/vhf/ebola/hcp/interim-guidance-specimen-collection-submission-patients-suspected-infection-ebola.html
http://www.cdc.gov/vhf/ebola/hcp/index.html
Coventry HMO Plan Types
We would like inform our clients that we do not participate in the Methodist Health Systems or Alegent-Creighton Health (CHI) Coventry HMO Plan types. Therefore, to ensure your patients do not receive any unexpected statements with out-of-network charges, any laboratory charges will be billed back to our clients.